1 NEW YEAR'S DAY
LATIN SUNDAYS PARTY WITH JIMMY ANTON - NYC - 6:00 - 10:00 PM - Downtown Manhattan, NYC - The longest running & one of the most attended On 2 mambo socials in New York City since 1993 - A destination for dancers from all over the world - Excellent big studio wooden floor & many dance partners for you to choose from - Presented by long-time mambo instructor & performer Jimmy Anton, who is the main DJ, along with invited guest DJs, playing classic salsa & cha cha.
LAS CHICAS LOCAS @ DANCESPORT - Midtown Manhattan - 9:30 PM - 2:00 AM - Midtown Manhattan, NYC - Held at Bar 13, 35 East 13th St., downtown Manhattan, tonight only - An On 2 mambo event for those who want to keep on dancing after the regular Sunday socials - Held in an attractive dance studio with adjoining cafe & attended by a crowd of available partners including some advanced dancers later - Presented by DJ Alejandro Bouza who plays a wide ranging mix of salsa plus a bit of cha cha & bachata - From 5:00 - 9:00 PM there is a mostly bachata party - Note Special Address Tonight Only
SEE ALSO:

www.JerseySalsa.com
www.SalsaNewYork.com/old-school.htm
2 NEW YEAR'S DAY HOLIDAY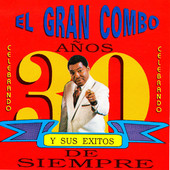 CLICK HERE FOR OUR
CALENDAR OF OLD
SCHOOL DANCING EVENTS
To make sure you are viewing the latest updates of this calendar, you may have to click on the REFRESH button on your browser
For more info on each event, click your mouse on the name of the event or club which is written in BLUE AND UNDERLINED
3

SALSA ON 2'SDAYS @ SUBROSA - Meatpacking District, West Village, Manhattan - 9:30 PM - 2:30 AM - Live Band: Lower East Side plus DJ Rudy Acosta playing lots of salsa plus a bit more - An On 2 event for the mambo dancers held in Subrosa an attractive nightclub in the trendy Meat Market district of lower Manhattan - Guest DJ music plus live band most nights - Pro sound system, wood floor, full bar with drink specials & restaurant menu

What kinds of events we do and don't list on this site? Click on
Listing Guidelines

ACCU-WEATHER
5 DAY FORECAST


WEATHER CHANNEL
10 DAY FORECAST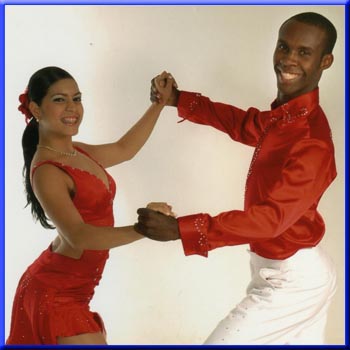 CLICK HERE FOR
MORE SALSA EVENTS
4

BAILA WEDNESDAYS @ SOLAS - Downtown Manhattan - Cancelled For Tonight


WHAT'S "MAMBO ON 2"?
HOW IT FITS THE MUSIC?
HOW TO DO IT?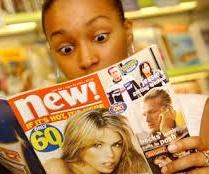 CLICK HERE FOR
OUR ONLINE SALSA
MAGAZINE
5

SALSA SALSA'S TUMBAO 3RD YEAR ANNIVERSARY PARTY @ YAYO'S - Downtown Brooklyn - 8:00 PM - 2:00 AM - Live Band: Grupo Tumbao - A weekly salsa event held downstairs in the 2 room lounge of Yayo's, formerly El Viejo Yayo restaurant - Complementary hot food buffet - Classic salsa & more by DJ John John plus live drummers - There is also a separate bachata room with DJ Jun - Full bar & late Latin dinner & appetizer menu - Presented by Marcus Gonzalez & Jose Rivera of the Salsa Salsa Dance Studio , & Que Viva La Salsa Entertainment, DJ John John, who invite everyone to this popular Thursday club night
6

CANDELA FRIDAYS NYC @ DANCESPORT STUDIOS - Midtown Manhattan - 10:30 PM - 4:00 AM - Dance performances by Delia Madera's Zuberi Ladies , Balmir Women's & Men's Teams , Adir Shmueli and Ernesto Bulnes & Denisse Cambria - Held in an attractive studio set up like a club with adjoining cafe serving beverages & food - This is a classic On 2 mambo social - Excellent ballroom dance floor - Presented by NYC salsa DJ El Maestro playing classic salsa music plus a bit of bachata & merengue, who invites all the salseros to come & party - Separate bachata room - See Promo Video - Salsa classes 8:30 - 10:30 PM

LORENZ DANCE STUDIO MAMBO SOCIAL - East Harlem, upper Manhattan - 9:00 PM - 12:00 midnight - A weekly On 2 mambo social presented by Howie Lorenz & the folks at Lorenz Dance Studio - Everyone is invited for classic salsa & cha cha in a friendly environment in a good size studio with wooden dance floor & friendly dance partners

CLUB DEPORTIVO SALSA FRIDAYS - Washington Heights, upper Manhattan, NYC - 12:00 midnight - 4:00 AM - Usually free admission - A pure classic salsa dancing event held in the club section of a local Latino community center & featuring some of the best music anywhere in NYC by excellent DJs on a professional sound system - Good size "medium speed" dance floor, beverages & plenty of seating - Dancers of all ages & timings are welcome at this classic uptown salsa event with authentic Latino atmosphere

SALSA SALSA DANCE STUDIO SOCIAL @ THE CHERRY TREE - Park Slope, Brooklyn - 9:00 PM - 2:00 AM or later - Free - Everyone is invited to this On 2 mambo social held at The Cherry Tree bar & restaurant near the Salsa Salsa Studio - Plenty of classic salsa music plus a little cha cha & more by DJ Andy Andy in a casual pub atmosphere with wooden dance floor - Presented by Marcus Gonzalez, Jose Rivera, Ray Colon & the Salsa Salsa crew

LORENZ DANCE STUDIO MAMBO SOCIAL - Glendale, Queens - 9:00 PM - 12:00 midnight - A weekly On 2 mambo social presented by Howie Lorenz & the folks at Lorenz Dance Studio - Everyone is invited for classic salsa & cha cha in a friendly environment in a good size studio with wooden dance floor & friendly dance partners

NIEVES LATIN DANCE STUDIO BROOKLYN SALSA SOCIAL - Williamsburg, Brooklyn - 9:00 PM - 12:00 midnight - Everyone is invited to this weekly On 2 mambo social held in a fully equipped good size dance studio with pro wooden floor & sound system - Presented by fellow dancer, performer & choreographer Wil Nieves, founder and director of the Nieves Latin Dance Studio who welcomes all mambo dancers


7

TODA LA NOCHE @ STEPPING OUT STUDIOS - Downtown Manhattan - 8:00 PM - 3:00 AM or later - A popular classic On 2 mambo social held in the huge Stepping Out ballroom, tables & lighting like a nightclub, with plenty of room for dancing with lots of partners - A friendly welcoming event with regulars & newcomers attending - With salsa & more by DJ Rudy "The Power Of Love" Acosta , DJ Mustachio & DJ Bongo Loco aka Nick Messina - Presented by fellow salsero & instructor Nick Messina of Bongo Loco - Cash refreshments available

SALSA MANIA SATURDAYS @ DANCESPORT STUDIOS - Midtown Manhattan -

Cancelled Tonight Due To Weather

LORENZ DANCE STUDIO MAMBO SOCIAL - Corona, Queens - 9:00 PM - 12:00 midnight - A weekly On 2 mambo social presented by Howie Lorenz & the folks at Lorenz Dance Studio - Everyone is invited for classic salsa & cha cha in a friendly environment in a good size studio with wooden dance floor & friendly dance partners

LORENZ DANCE STUDIO MAMBO SOCIAL - Parkchester / Unionport, Bronx - 9:00 PM - 12:00 midnight - A weekly On 2 mambo social presented by Howie Lorenz & the folks at Lorenz Dance Studio - Everyone is invited for classic salsa & cha cha in a friendly environment in a good size studio with wooden dance floor & friendly dance partners

HURACAN DANCE 5TH ANNIVERSARY CELEBRATION - "DON'T HOLD BACK" @ THE QUEENS THEATER IN THE PARK - Flushing Meadow Park, Queens, NY - 8:00 PM - 3:00 AM - The Huracan Dance Company & Studio invite everyone to their 5th Anniversary party with performances by 12 dance companies TBA in the Queens Theater plus many hours of social dancing with DJs TBA in the ballroom - For advance tickets & pricing CLICK HERE - More info coming soon
8

MAMBO SUNDAYS PARTY WITH CARLOS KONIG - NYC - 5:30 - 9:30 PM - Midtown Manhattan, NYC - An On 2 social that has been running for many years in a friendly welcoming atmosphere - Carlos invites us for nonstop dancing & socializing in a large modern studio with 3 rooms with a perfect wooden floor that never gets sticky - Lots of classic salsa & cha cha music on an excellent pro DJ sound system by DJ Carlos Konig plus guest DJs - Held at Ripley Grier Studios in midtown Manhattan - Free snacks & cash beverages are available

LVG - LA VIEJA GUARDIA SALSA SOCIAL - NYC - 6:00 - 10:00 PM - Downtown Manhattan, NYC - A pure mambo social featuring excellent classic salsa music including some from original vinyl recordings - Brought to us by local salseros DJ Antonio "La Conga" and instructor / performer Joel Dominguez - Lots of classic salsa & cha cha music by DJ Antonio "La Conga" - One of the most popular events for the NYC On 2 community with partners at all levels & held in a very large ballroom - See Promo Video for this event

LAS CHICAS LOCAS @ DANCESPORT - Midtown Manhattan - 9:30 PM - 2:00 AM - Midtown Manhattan, NYC - Dance performances by Fausto & Maria , La Fuerza Dance Company , Formula F by La Fuerza , D'Cor Dance , Balmir Ladies , Balmir Guys , Brooklyn Touch and Ladies Touch - An On 2 mambo event for those who want to keep on dancing after the regular Sunday socials - Held in an attractive dance studio with adjoining cafe & attended by a crowd of available partners including some advanced dancers later - Presented by DJ Alejandro Bouza who plays a wide ranging mix of salsa plus a bit of cha cha & bachata - From 5:00 - 9:00 PM there is a mostly bachata party
9
10

SALSA ON 2'SDAYS @ SUBROSA - Meatpacking District, West Village, Manhattan - 9:30 PM - 2:30 AM - Live Band: Doug Beaver's Titanes Del Trombone plus DJ Rudy Acosta playing lots of salsa plus a bit more - An On 2 event for the mambo dancers held in Subrosa an attractive nightclub in the trendy Meat Market district of lower Manhattan - Guest DJ music plus live band most nights - Pro sound system, wood floor, full bar with drink specials & restaurant menu
11
BAILA WEDNESDAYS @ SOLAS - Downtown Manhattan - 8:30 PM - 1:00 AM or later - A popular pure mambo event held in a charming bar / club/ lounge setting featuring a night of classic salsa & cha cha plus a bit of bachata on a good sound system - Presented by DJ Babaloo of DJB-NYC.com for the dancers - Full bar with very reasonable drink prices & you can bring your own food in to eat - Salsa lessons starting at 7:00 & 8:00 PM by Dave Huang
12

BROOKLYN MUSEUM AFTER WORK SALSA PARTY - Flatbush, Brooklyn - 6:00 - 9:30 PM - Dance performances TBA - Lots of classic salsa plus more Latin music by DJ John John on a pro sound system + live percussion - Held in the spacious 3rd floor Beaux Arts Court of the museum - Complementary salsa lesson - Held several times per year by Balmir Latin Dance Studio - Complementary dance class at 6:00 PM by instructor Eric Balmir

SALSA SALSA'S TUMBAO @ YAYO'S - Downtown Brooklyn - 8:00 PM - 1:00 AM - A weekly salsa event held downstairs in the 2 room lounge of Yayo's, formerly El Viejo Yayo restaurant - Classic salsa & more by DJ John John plus live drummers - There is also a separate bachata room with DJ Jun - Full bar & late Latin dinner & appetizer menu - Presented by Marcus Gonzalez & Jose Rivera of the Salsa Salsa Dance Studio , & Que Viva La Salsa Entertainment, DJ John John, who invite everyone to this popular Thursday club night
13

BAILE DE MELAO @ STEPPING OUT STUDIOS - Downtown Manhattan, NYC - 10:15 PM - 3:00 AM - Dance performances by Sabor Y Mas , Fuerza Unida and Julian & Emily - This is a classic On 2 mambo social presented by Garry Portugal and DJ John John held in a large dance studio with excellent wood ballroom floor & pro sound system - Plenty of classic salsa plus a bit of bachata & merengue by DJ John John - Complementary 9:30 PM salsa class by Garry Portugal , bachata class 10:15 PM.

JOE'S BIRTHDAY BASH - PIEL CANELA SALSA DANCE SOCIAL - NYC -

9:00 PM - 3:00 AM - An On 2 event with lots of classic salsa in the spacious ballroom of the Manhattan Ballroom Dance studio b

y DJ Cocotaso & DJ Merc - P

resented by instructor & performer Joe Burgos, Director of the Piel Canela Dance Studio & the Piel Canela crew who invited all the dancers to come and party with them

LORENZ DANCE STUDIO MAMBO SOCIAL - East Harlem, upper Manhattan - 9:00 PM - 12:00 midnight - A weekly On 2 mambo social presented by Howie Lorenz & the folks at Lorenz Dance Studio - Everyone is invited for classic salsa & cha cha in a friendly environment in a good size studio with wooden dance floor & friendly dance partners

CLUB DEPORTIVO SALSA FRIDAYS - Washington Heights, upper Manhattan, NYC - 12:00 midnight - 4:00 AM - Usually free admission - A pure classic salsa dancing event held in the club section of a local Latino community center & featuring some of the best music anywhere in NYC by excellent DJs on a professional sound system - Good size "medium speed" dance floor, beverages & plenty of seating - Dancers of all ages & timings are welcome at this classic uptown salsa event with authentic Latino atmosphere

LATIN REFLECTIONS SOCIAL @ LA SALSA DE HOY- Sunset Park, Brooklyn - 10:00 PM -2:00 AM or later - Plenty of classic salsa plus a bit of cha cha, bachata & merengue by DJ Mr. Showtime, DJ Geo & DJ Jun - Latin Reflections director Mike Rodriguez invites all dancers to come and enjoy this classic On 2 social held in a good size dance studio with pro sound system - Cash beverages & complementary Latin food available

LORENZ DANCE STUDIO MAMBO SOCIAL - Glendale, Queens - 9:00 PM - 12:00 midnight - A weekly On 2 mambo social presented by Howie Lorenz & the folks at Lorenz Dance Studio - Everyone is invited for classic salsa & cha cha in a friendly environment in a good size studio with wooden dance floor & friendly dance partners

NIEVES LATIN DANCE STUDIO BROOKLYN SALSA SOCIAL - Williamsburg, Brooklyn - 9:00 PM - 12:00 midnight - Everyone is invited to this weekly On 2 mambo social held in a fully equipped good size dance studio with pro wooden floor & sound system - Presented by fellow dancer, performer & choreographer Wil Nieves, founder and director of the Nieves Latin Dance Studio who welcomes all mambo dancers
14

SALSA MANIA SATURDAYS @ DANCESPORT STUDIOS - Midtown Manhattan - 9:00 PM - 4:00 AM-

Dancers edition with guest DJ Antonio "La Conga" & guest DJ Eddie Alba - This is a classic On 2 mambo social held in an attractive studio set up like a club with adjoining cafe & bar serving beverages & food - Excellent ballroom dance floor - Presented by NYC salsa DJ El Maestro playing classic salsa music & more, inviting all the salseros - See Promo Video - There is also a separate room with bachata music - Classes: bachata 7:30, salsa 8:30 PM

PIEL CANELA SALSA DANCE SOCIAL - NYC -

Cancelled For Tonight

LORENZ DANCE STUDIO MAMBO SOCIAL - Corona, Queens - 9:00 PM - 12:00 midnight - A weekly On 2 mambo social presented by Howie Lorenz & the folks at Lorenz Dance Studio - Everyone is invited for classic salsa & cha cha in a friendly environment in a good size studio with wooden dance floor & friendly dance partners

HURACAN SOCIAL @ THE HURACAN DANCE STUDIO - Corona, Queens - 9:00 PM - 3:00 AM - This is the monthly On 2 mambo social presented by director Jeffrey Taveras & the performers & students of the Huracan Dance Studio & Dance Company - Plenty of classic salsa by DJ "Chuleria" Rich Rodriguez plus a separate bachata room in this professional dance studio with pro sound system & cash beverages available - All are invited

LORENZ DANCE STUDIO MAMBO SOCIAL - Parkchester / Unionport, Bronx - 9:00 PM - 12:00 midnight - A weekly On 2 mambo social presented by Howie Lorenz & the folks at Lorenz Dance Studio - Everyone is invited for classic salsa & cha cha in a friendly environment in a good size studio with wooden dance floor & friendly dance partners
15

LATIN SUNDAYS PARTY WITH JIMMY ANTON - NYC - 6:00 - 10:00 PM - Downtown Manhattan, NYC - The longest running & one of the most attended On 2 mambo socials in New York City since 1993 - A destination for dancers from all over the world - Excellent big studio wooden floor & many dance partners for you to choose from - Presented by long-time mambo instructor & performer Jimmy Anton, who is the main DJ, along with invited guest DJs, playing classic salsa & cha cha.

LAS CHICAS LOCAS @ DANCESPORT - Midtown Manhattan - 9:30 PM - 4:00 AM - Midtown Manhattan, NYC - Live Band: Los Hacheros at 10:30 & 11:45 PM - See Special Pricing - An On 2 mambo event for those who want to keep on dancing after the regular Sunday socials - Held in an attractive dance studio with adjoining cafe & attended by a crowd of available partners including some advanced dancers later - Presented by DJ Alejandro Bouza who plays a wide ranging mix of salsa plus a bit of cha cha & bachata - From 5:00 - 9:00 PM there is a mostly bachata party
16 MARTIN LUTHER KING DAY
17

SALSA ON 2'SDAYS @ SUBROSA - Meatpacking District, West Village, Manhattan - 9:30 PM - 2:30 AM - Live Band: Spanish Harlem Sextet plus DJ Rudy Acosta playing lots of salsa plus a bit more - An On 2 event for the mambo dancers held in Subrosa an attractive nightclub in the trendy Meat Market district of lower Manhattan - Guest DJ music plus live band most nights - Pro sound system, wood floor, full bar with drink specials & restaurant menu
18

BAILA WEDNESDAYS @ SOLAS - Downtown Manhattan - 8:30 PM - 1:00 AM or later - A popular pure mambo event held in a charming bar / club/ lounge setting featuring a night of classic salsa & cha cha plus a bit of bachata on a good sound system - Presented by DJ Babaloo of DJB-NYC.com for the dancers - Full bar with very reasonable drink prices & you can bring your own food in to eat - Salsa lessons starting at 7:00 & 8:00 PM by Dave Huang
19

SALSA SALSA'S TUMBAO @ YAYO'S - Downtown Brooklyn - 8:00 PM - 1:00 AM - A weekly salsa event held downstairs in the 2 room lounge of Yayo's, formerly El Viejo Yayo restaurant - Classic salsa & more by DJ John John plus live drummers - There is also a separate bachata room with DJ Jun - Full bar & late Latin dinner & appetizer menu - Presented by Marcus Gonzalez & Jose Rivera of the Salsa Salsa Dance Studio , & Que Viva La Salsa Entertainment, DJ John John, who invite everyone to this popular Thursday club night
20

VAYA 63 - SALSA @ THE DAVID RUBENSTEIN ATRIUM - LINCOLN CENTER - Midtown west side Manhattan, NYC - 7:30 PM - Free - Indoors - Live Band: Ola Fresca - These events fill up so get there early - CLICK HERE for general info about events at the David Rubenstein Atrium & CLICK HERE for the schedule of upcoming events - See our Other Events Listing Policy

CANDELA FRIDAYS NYC @ DANCESPORT STUDIOS - Midtown Manhattan - 10:30 PM - 4:00 AM - Dance performances by Robert Alexsander Rosario Suero's "Los Mamberos" , Robert Performance Group and Emily & Julian - Held in an attractive studio set up like a club with adjoining cafe serving beverages & food - This is a classic On 2 mambo social - Excellent ballroom dance floor - Presented by NYC salsa DJ El Maestro playing classic salsa music plus a bit of bachata & merengue, who invites all the salseros to come & party - Separate bachata room - See Promo Video - Classes: bachata 8:30 & salsa 9:30 PM

LORENZ DANCE STUDIO MAMBO SOCIAL - East Harlem, upper Manhattan - 9:00 PM - 12:00 midnight - A weekly On 2 mambo social presented by Howie Lorenz & the folks at Lorenz Dance Studio - Everyone is invited for classic salsa & cha cha in a friendly environment in a good size studio with wooden dance floor & friendly dance partners

CLUB DEPORTIVO SALSA FRIDAYS - Washington Heights, upper Manhattan, NYC - 12:00 midnight - 4:00 AM - Usually free admission - A pure classic salsa dancing event held in the club section of a local Latino community center & featuring some of the best music anywhere in NYC by excellent DJs on a professional sound system - Good size "medium speed" dance floor, beverages & plenty of seating - Dancers of all ages & timings are welcome at this classic uptown salsa event with authentic Latino atmosphere

SALSA SALSA DANCE STUDIO SOCIAL @ THE CHERRY TREE - Park Slope, Brooklyn - 9:00 PM - 2:00 AM or later - Free - Everyone is invited to this On 2 mambo social held at The Cherry Tree bar & restaurant near the Salsa Salsa Studio - Plenty of classic salsa music plus a little cha cha & more by DJ Andy Andy in a casual pub atmosphere with wooden dance floor - Presented by Marcus Gonzalez, Jose Rivera, Ray Colon & the Salsa Salsa crew

LORENZ DANCE STUDIO MAMBO SOCIAL - Glendale, Queens - 9:00 PM - 12:00 midnight - A weekly On 2 mambo social presented by Howie Lorenz & the folks at Lorenz Dance Studio - Everyone is invited for classic salsa & cha cha in a friendly environment in a good size studio with wooden dance floor & friendly dance partners

NIEVES LATIN DANCE STUDIO BROOKLYN SALSA SOCIAL - Williamsburg, Brooklyn - 9:00 PM - 12:00 midnight - Everyone is invited to this weekly On 2 mambo social held in a fully equipped good size dance studio with pro wooden floor & sound system - Presented by fellow dancer, performer & choreographer Wil Nieves, founder and director of the Nieves Latin Dance Studio who welcomes all mambo dancers
21

SALSA UNION NYC - NDD EDITION @ STEPPING OUT STUDIOS - Downtown Manhattan, NYC - 9:00 PM - 3:00 AM - Dance performances by Amanda Marquez , Anastasia Tsoureka and Jacob Lugo & Selena Tornez - Classes held in separate room: 8:00 PM bachata and 9:00 PM salsa - Social dancing in the spacious main ballroom 9:00 PM - 3:00 AM with excellent dance floor - Presented by NYC salsa DJ El Maestro playing classic salsa music plus a bit more, who invites all the salseros to come & party at this monthly mambo social

LORENZ DANCE STUDIO MAMBO SOCIAL - Corona, Queens - 9:00 PM - 12:00 midnight - A weekly On 2 mambo social presented by Howie Lorenz & the folks at Lorenz Dance Studio - Everyone is invited for classic salsa & cha cha in a friendly environment in a good size studio with wooden dance floor & friendly dance partners

DJ JOHN JOHN PRESENTS THE BROOKLYN SOCIAL ON 2 - Park Slope, Brooklyn - 8:00 PM - 12:00 Midnight - Showtime at 10:00 PM with dance performances by Brooklyn teams Tropical Image Arelis & Jon , Latin Reflections , Alma Brooklyn Ladies , Team Touch , Ladies Touch and Salsa Touch - Lots of classic salsa & more by Brooklyn's own DJ John John on a pro sound system & 2500 sq. ft. of space for social dancing - CLICK HERE for advanced discount tickets

LORENZ DANCE STUDIO MAMBO SOCIAL - Parkchester / Unionport, Bronx - 9:00 PM - 12:00 midnight - A weekly On 2 mambo social presented by Howie Lorenz & the folks at Lorenz Dance Studio - Everyone is invited for classic salsa & cha cha in a friendly environment in a good size studio with wooden dance floor & friendly dance partners

MDN LATIN DANCE STUDIO SALSA SOCIAL @ THE POLISH NATIONAL HOME - Harrison, NJ - 9:00 PM - 1:30 AM - Dance performance by Diana Osorio's Herencia Del Tumbao