Copyright © 2017 Steve Shaw. All rights reserved.
---
A BRONX SOCIAL - AFTER WORK TUESDAYS
@ 900 PARK
---
Click Here for Facebook listing with complete information.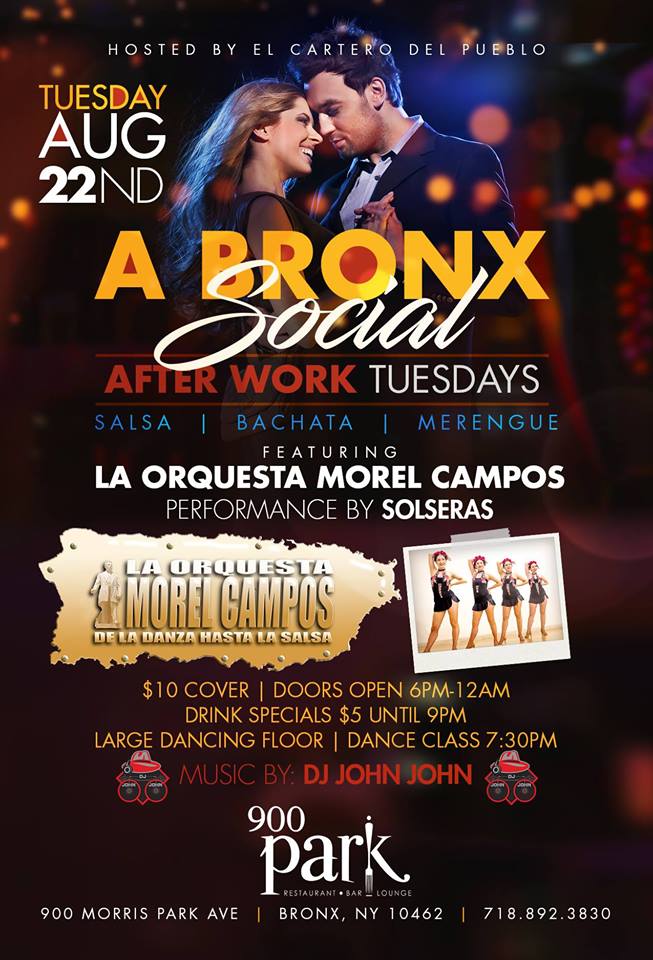 Click Here To Return To Our Old School Calendar

---
Special thanks to salsero Amir Shimoni for design and technical help in the creation of these events pages.
See his web site www.MamboPics.com for photographs of the people, events and performers of the New York & New Jersey mambo scene.
All correspondence regarding this web page should be directed to co-host/webmaster Steve Shaw.

---