[Main Menu ] [Magazine Home ] [New Articles this month ] [Instructors ] [NY Dance News] [Articles]
[Submit an Article] [Calendar of Dance Events]
Best Viewed In Internet Explorer
Side Street Kids
New York's Most Experienced Youth Dance Company
The Side Street Kids are a wonderful group of "On 2" youth dancers who come out of the Bronx, New York. They are under the guidance of Toni & Carlos Mendoza and their wonderful staff of caring parents. They have performed all throughout the NY area, 2 times at the Puerto Rico Congreso de la Salsa, The West Coast Salsa Congress and have gone on tour twice to Italy. Currently they hold the title of the longest active youth performance group in New York and are proudly carrying mambo into the 21th Century.
The 2000 SSK team that went to Italy take a second to pose inside the Roman Coliseum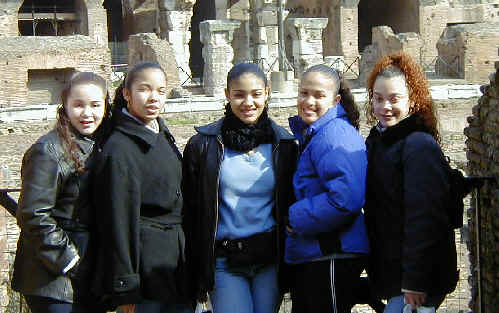 The Girls posing before performing at one of their gigs in Italy.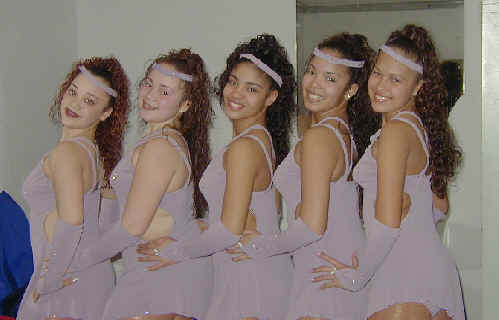 Another candid Kodack moment with the Side Street Kids posing before one of their gigs in Italy.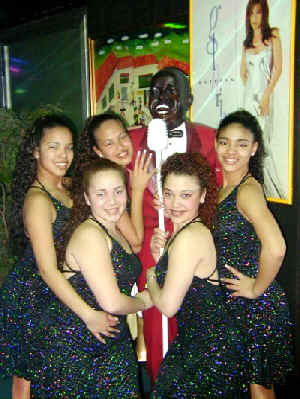 The Side Street Kids posing with the Late Great Tito Puente after a performance.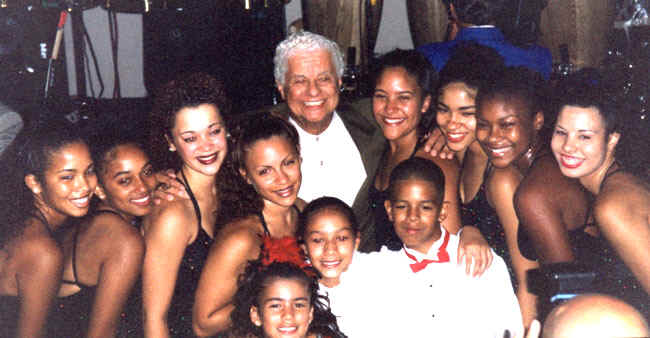 The Side Street Kids receive a lot of recognition for their efforts. Here the Radio DJ Polito poses with Carlos Mendoza during the Puerto Rican Day Parade.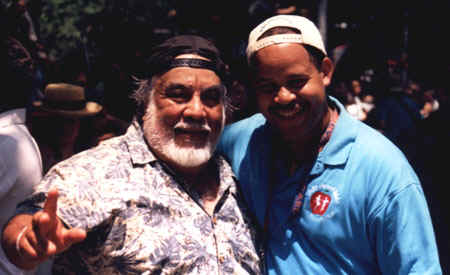 Carlos Mendoza (Co-Director of the Side Street Kids) posing with TV personality Michael DeLorenzo (New York Undercover, Resurrection Blvd) during the Puerto Rican Day Parade.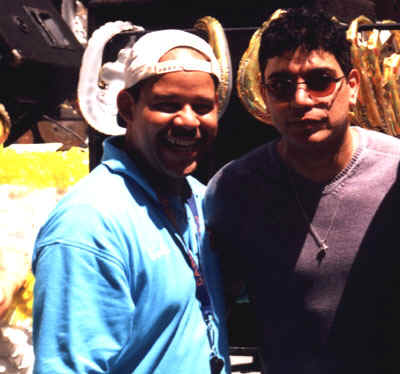 CLICK HERE: To read more about Toni and Carlos Mendoza and their Side Street Kids Academy

CLICK HERE: To surf on over to the Side Street Kids website.
[Main Menu ] [Magazine Home ] [New Articles this month ] [Instructors ] [NY Dance News] [Articles]
[Submit an Article] [Calendar of Dance Events]
Best Viewed In Internet Explorer