SALSANEWYORK CYBER-INTERVIEW: Clifford Jasmin
-by Manny Siverio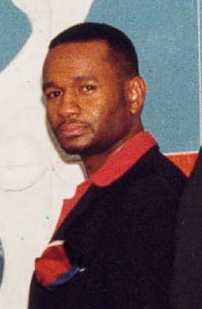 This month we leave our cozy NY background, travel across the ocean and into Europe to interview French Mambo Instructor, Mr. Clifford Jasmin. Clifford is well known in Paris "as one of" if not "the top" mambo instructor of France. I originally met this French Eddie Torres over at one of Delille Thomas's regular seasonal Mambo Social dances where we were celebrating NY Mambo Instructor Addie Diaz's Birthday. A year later, I had the wonderful opportunity to see Clifford again, when I form part of the Addie-tude Dance Company that traveled to Paris.
Excerpt from Article: European Addie-tour Part II: Paris
"Clifford is the Director of The Salsabor Dance Company of Paris and the person responsible for bringing Addie ...... to France." .........." Clifford Jasmin like many great dancers I have come to know, is a very down-to-earth, polite and sincere individual. He is known in Paris for his distinctive style of dancing mambo "On 2". Envision a style similar to Philippe Polanco of Puerto Rico, but oozing with a sort of sexual energy and you get an accurate picture of what Clifford is like on the dance floor. Everything he does is done in fun and good taste. This same style of dancing was evident with many of the Paris Mamberos we had the pleasure of dancing with. Its because of the influence that Clifford has had on the Paris Salsa scene, that makes me think of him as the "Eddie Torres" of France."
Clifford Jasmin's Cyber-Interview:
SNY: How long have you been dancing mambo and what got you into it?
CJ: One day, when I was ten or eleven years old, in Haiti, I saw my mother dance with Ernst Mitton, an excellent Haitian dancer. I was soooo (in awe). Ernst was so classy, so stylish, all his body was vibrating to the sound of music... At the time, my brother and myself were good dancers of Kompa (the popular music in Haiti) and Merengue. I actually started dancing Mambo in the summer of 1986, in NYC, at a place called Sweet Water. I was 17, but I looked older, so I managed to sneak into night-clubs.
SNY: Where did you originally learn how to dance mambo and who was (were) your mentors?
CJ: First of all, I learnt informally. I'm a street dancer, above all. I learnt a couple of things from my brother, who is a born dancer. Then, from 1991, I took classes at the dance school of Harry Policar, in Port-au-Prince, Haiti. Harry Policar used to dance in NYC, he's a "2" dancer. In fact, I had no idea of timing before I arrived in France. I realized what dancing on "2" was... here, where everyone danced on "1". When I stepped into La Chapelle des Lombards for the first time, which was at the time one of the few Salsa places in Paris, I saw people dancing and I thought "hey, they're all out of beat !". Anyway, in Harry Policar's school, they taught Cha-cha, bolero, merengue, and then, at the very end, Mambo. Mambo was what everyone wanted to learn, but you had to learn Cha-cha first, because it taught you how to dance on "2".
SNY: How long have you been teaching mambo and what made you decide to teach mambo?
CJ: I started teaching in Paris, in 1993. First, I taught Mambo. Then, I adapted to the local Salsa habits, because nobody danced my way here. At the time, most people danced a mix of Colombian style and Rock'n roll turns. I only started teaching Mambo again in 1997, under the influence of my then new dance partner (and partner-in-life) Valerie Mitchelson, with whom I was at last able to show people what Mambo actually looked like. I also felt encouraged when I saw Eddie Torres' instructional video: I was then able to show everyone that my way of dancing was not from outer space, and that other people danced that way in NYC. It's hard to believe, but most people here thought that Mambo was my personal invention, as they had never seen anyone dance that way. So, I started teaching Mambo again in 1997, first to a group of friends, then in 1998, I opened a weekly class in Paris, and called my dance structure "Salsabor".
SNY: What do you like most about teaching?
CJ: What I really like about teaching, is the "after-teaching" part of it: going out to clubs, and seeing people dance your way. It's a bit like giving birth ! This is especially true here in Paris, where Mambo is something new: it is a great happiness for me to pay my modest contribution to the "salsafication" of Paris.
SNY: Why do you think people come to learn from you?
CJ: I guess they are in a better position to answer than myself, however I think I won't be wrong if I say that it is, basically, because they love to see us dance. This is why it is so important to go dancing to clubs. Also, because we like teaching in a clear and precise way, and because people like the classy and sensual aspect of our style. Moreover, it is technically interesting, while there is a definite lack of technically in Paris overall, Salsa-wise.
SNY: Are most of your students men or women? and why is that?
CJ: Currently, in my classes, this is rather balanced, however in the past, and as a general rule in France, in most classes there are more girls than guys. No idea why. This is probably cultural. "Real men don't dance", they say, or "dancing is not serious", or dancing is seen as something reserved to women.
SNY: What is the hardest thing you find about teaching?
CJ: The cultural environment in France. It is especially difficult to explain to people the sensual, ludicrous side of Salsa/Mambo, or the seduction game closely related to it. Also, the timing. People dance on "1". They dance on the melody, not on the rhythm. Last thing: the shines. Many people are used to dancing Rock n' roll, and they do lots of partner work, but no shines at all.
SNY: Do you still like to go to clubs and dance socially?
CJ: Yes, definitely, I love it. I believe this is the real place for Mambo: night-clubs. I really enjoy going out and dancing with people.

SNY: How about performing? Do you still perform and who have you performed for or with?
CJ: My partner Valerie and myself have founded, in 1999, a dance company: Salsabor Dance Company. We are its choreographers, and we also perform with them. We perform on a regular basis in France, and have performed last summer in Puerto Rico, and also in NYC at Luis Zegarra's Mambo Showdown. Currently, we have 16 dancers.
SNY: Name your favorite on stage performance?
CJ: The next one. It's always the one I haven't done yet !
SNY: What got you into performing and what was your first time on stage?
CJ: I think performing is a logical consequence of what we created in France. It is a way of taking it a step further, pushing the level up, and also making Salsa/Mambo better known from the public. I was also very interested the choreographic side of it, artistic creation.
SNY: What did you feel when you first performed live on stage?
CJ: Basically, a lot of anxiety, and then the pleasure of people applauding.
SNY: Have you ever choreographed a routine?
CJ: All of Salsabor Dance Company's shows, and several routines for the advanced levels of our dance school.
SNY: What do you like about being a dance choreographer?
CJ: I like the creative side of it. Choreographing a show, it's about telling a story, and translating it into dance. It's about creating feelings.
SNY: What do you look for in a song when you are putting choreography together for it?
CJ: The song must create an emotion in me. It must touch me somehow. Also I like songs which reflect what is, to me, the musical spirit of Salsa: it should be a carefully balanced mix of rhythm and melody, and there should be more rhythmic parts of it, other quieter parts, a bit like chapters, in a story. Then, it could also be the lyrics. I like to know what the song is about, what story it tells.
SNY: Have you traveled to teach workshops and seminars? If so where have you gone?
CJ: We have traveled and still regularly do so in France, and we have been asked to go to the UK and to Italy, next year, for a couple of workshops.
SNY: What is the difference between teaching a regular class and special one-shot workshop/seminar?
CJ: Basically, the time factor is completely different and this has notable consequences. In a regular class, you have a group of same students, so you can make deeper work, which may not be satisfying to students in the short term. There are no immediate results, but you have greater possibilities to make them good dancers in the long term, to have them acquire good reflexes and style. In a one-shot workshop, students want immediate results and satisfaction, they want to get out of the room with a routine: so you must take this into account, and teach something that technically thrills them. The risk, at a workshop, is that this affects the fundamental, deep, side of what you may teach them.
SNY: What advice would you give those just getting into mambo? How can they work at getting better at dancing?
CJ: They need a good balance of classes, personal work (practicing at home), and going out. They should open their eyes wide and let themselves become impregnated of what they see. They should be open. The balance is important: going out as much as taking classes. Each element is fundamental.
SNY: How best could you describe your way of dancing? of teaching? and of performing?
CJ: Overall, it is simply the way I see Salsa dancing: it is just a story between a woman and a man, which goes through various feelings: sensuality, machismo, seduction game, love, sex, conflict, reconciliation... life, in a word !
SNY: How is New York Mambo Dancing different from mambo dancing in other parts of the country?
CJ: I think that what really attracts me in NY Mambo, is the "fluid" side of its style. It has definitely more sensuality than other styles. It is sexy, and classy. Not to mention that it is technically complex and interesting, and at the same time, it has lots of "flavor". Let me explain: when I say "flavor", I mean lots of soul, which translates into lots of fantasy in the dance. The NY dancers whom I really like are those who manage to put technique at work for the sake of art, of beauty, of sensitivity. To me, this is precisely what makes it wonderful: the dancing becomes so beautiful, that you forget about the technique, all the work behind it. I mean, there are dancers who dance just to make a technical performance. Others have great style, but little technique. To me, the best dancer is a perfect balance of both, who is capable of using his technique to express emotions. And I think that NY dance floors have more of that kind of dancers than any other place in the world.
SNY: Do you think that dancers get treated with respect? If not why?
CJ: Not always. Here, in France, club owners prefer having live music rather than dance shows. Also, there is a definite disrespect because dancers don't drink enough to make their businesses profitable. Dancers are definitely respected by the Salsa crowds, but not by club owners who very often are not Salsa-literate.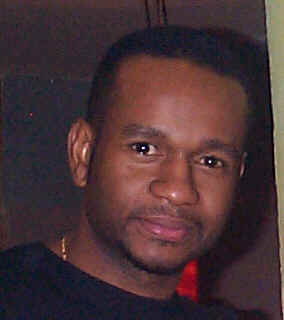 SNY: What would you like to see happen to mambo within the next few years?, next decade? within your lifetime?
CJ: I would love to see Mambo travel more than today. In other terms, I would love to see it grow geographically. In Europe, not so far ago, people danced Colombian style, or Casino (here they call it "Cuban style"), and didn't know anything about the Mambo. We introduced Mambo it in France in 1998, and as far as Europe is concerned, we should also name Pedro Gomez, in Italy, and Rafael Munoz in Germany. A good anecdote about that is that in France, at the beginning, when people saw us dance, they called Mambo "Clifford's style", and when my teaching began to become popular in Paris, they talked about "Cliffordomanía". Only recently, as more and more people travel, and there are more Salsa festivals around the world, more and more people are aware of the different dance styles existing in the world. Anyway, there are still a couple of so-called "instructors" in Paris who pretend that dancing on two is simply being out of beat. But now they are marginal, and my number of students is growing tremendously each year. I would like to see this happen to Mambo in other European countries. Now, about the dance, I would like it to preserve all the classy and elegant style of the older dancers, while developing technically. I insist very much on preserving the elegance of what is now called the old school.
SNY: What is the best way for someone interested in learning mambo can get in contact with you?
CJ: In Paris, pop into one of our classes at Salsabor Dance School, Studio Harmonic, 5 Passage des Taillandiers, 75011 Paris, France. Metro: Bastille. Tel: (011) 336 03 810 600. Visit our website: http://www.salsa-fr.com/salsabor/ or e-mail: salsabor@salsa-fr.com
[Main Menu ] [Magazine Home ] [New Articles this month ] [Instructors ] [NY Dance News] [Articles]
[Submit an Article] [Calendar of Dance Events]
Best Viewed In Internet Explorer